The Side Access Housing provides maximum flexibility in contamination control and can be configured with most types of gas phase and particulate filtration. The multi-stage design
allows for customization that can meet the requirements of any application. The units are ideal for treating a wide variety of airflows and are best utilized in removing moderate contamination from outside and make-up air streams.
SAHs are able to treat a variety of airflows (500 to 64,000 cfm) and a wide spectrum of contamination levels. Similar to air handlers, the housing is constructed of aluminum posts and insulated panels. The foam-filled panels provide thermal protection and quieter operation. In contrast to bulk filled scrubbers, the chemical media is contained in modules which allows for fast and easy replacement of chemical filters.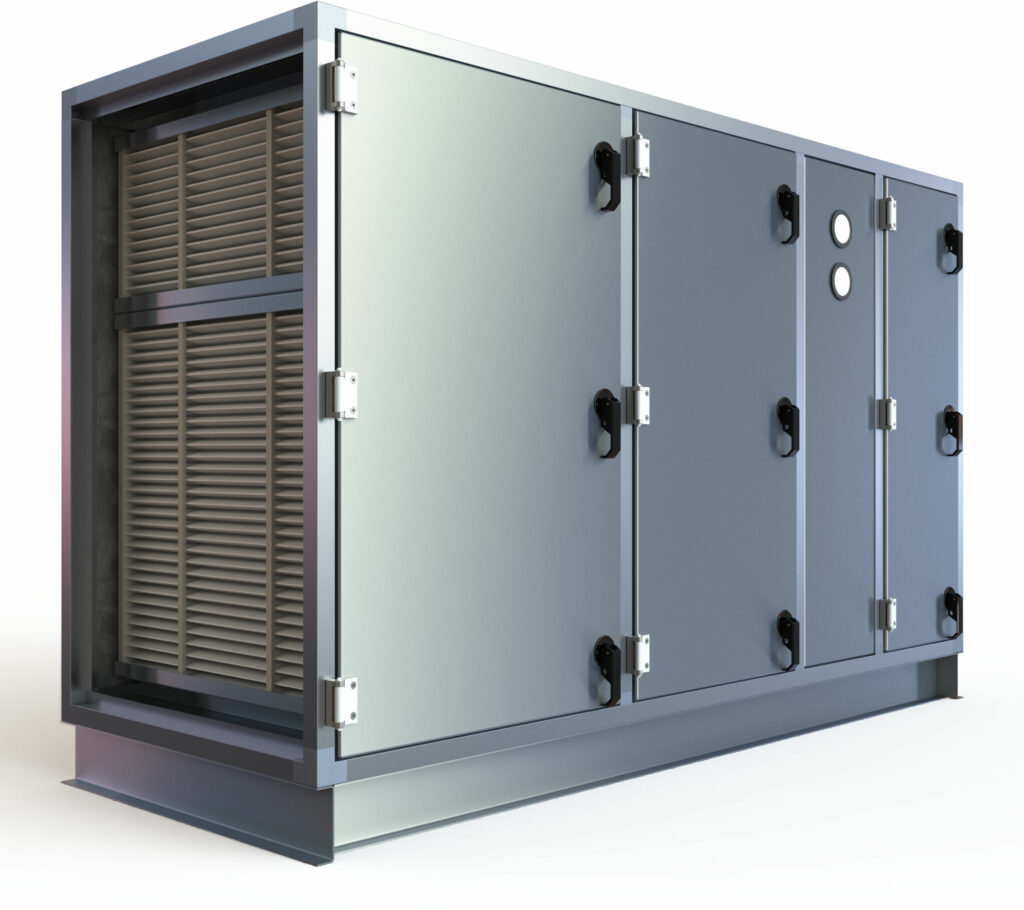 The Side Access Housing can be outfitted with any chemical or particulate filter to customize the unit to any application. The units are typically designed in a horizontal orientation, however, vertical orientation is available as well.
APPLICATIONS
Corrosion Control (Computer Rooms, MCCs, Telecom Rooms, Data Centers, Compressor Inlets)
Odor Control (Research Laboratories, Cafeterias, Low Concentration Process Exhaust)
High Purity Environments (Museums, Libraries, Archives, Storage Vaults, IVF Laboratories)
AVAILABLE AIRFLOWS
500 CFM – 64,000 CFM
STANDARD FEATURES
Double wall construction with aluminum posts
External panel – Painted steel
Internal panel – Aluminum
Powered and Non-powered Designs
Aluminum skid base
OPTIONAL FEATURES
Fan-wall Design with Electronically Commuted (EC) motors
Weathercover for outdoor construction
Aluminum rain louver
Panel Options – Stainless Steel, Aluminized steel